Decals, Stickers & Cut Vinyl
---
Want to Find Yourself in a Sticky Situation?
---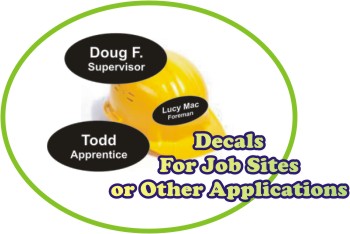 You've come to the right place!
Lancer Ltd. has decals for every application from Static Cling (oil change reminders, for example), to Semi- or Permanent Adhesive. Glass, plastic, hard hats...you name it, we can do it!
(Heck, we can even get you the hard hats! Click the photo to the left and take a look!)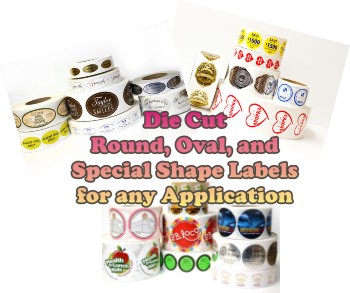 ---
Stickers and Labels - A great way to Advertise!
Stickers can be fun and fanciful...a great reward for a job well done in the dentist's chair, a good grade in school, or a walking billboard for your company at the fair!
Labels (a fancier term for the same product) are a handy way to update a brochure in order to announce a special event, a colorful way to add a message on an envelope (like an anniversary for your company). Gold, Silver, White, Color...square, rectangle, circle or a house...your imagination is the limit!
---
Cut Vinyl is the Magic Touch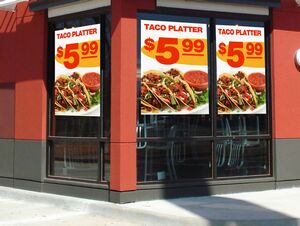 Cut Vinyl turns your storefront windows, your glass door or your vehicle into a giant business card!
It can quietly offer the same information your best brochure does, like name, hours, and the services you render...or it can yell out in traffic that your company is available and ready to roll up its sleeves!
Let Lancer Ltd. round out your marketing efforts by drawing attention to your business 24/7.